Hi, Mom!
imessage stickers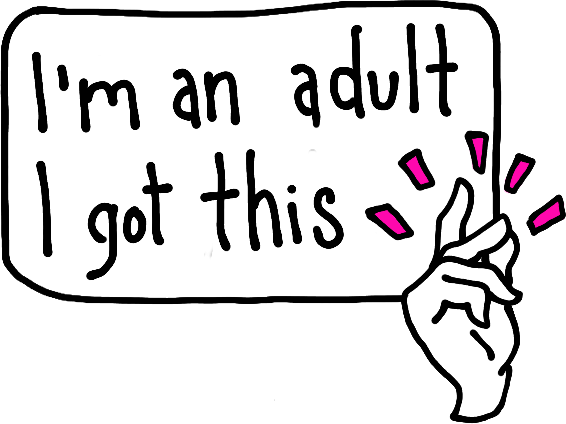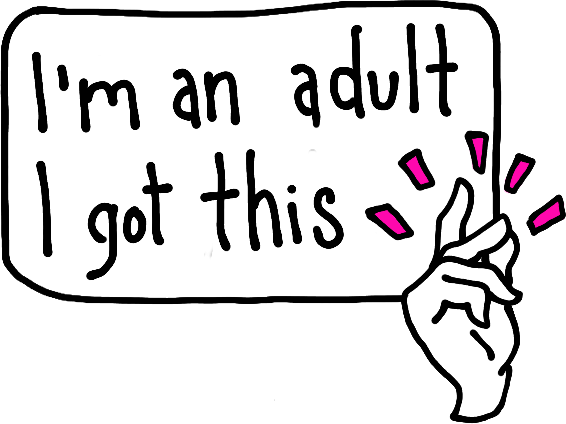 Text better with the person that cares about you most.  
The Problem: texting with your mom can be like ¯_(ツ)_/¯. 
I noticed among friends and colleagues that our newly digitally savvy, baby boomer mothers had not yet caught on to the tacit rules of texting and still operating the digital written word like email resulting in long novel like texts, abrupt questions or garbled statements usually during a workday when it was difficult to write back. As soon as I identified this issue I also realized thatthe intent of texting more broadly was often misconstrued due to the limitations of the medium and the ubiquitous use of emoji's has even diluted their message.
The big idea: hand drawings + i message sticker = better text etiquette
I did rapid quantitative analysis through friend surveys and found  4 types of mom texts:
WORRY OR CONCERN
LONG FORM PROSE/ 2 MUCH INFO
TECH QUERIES
TEXTING MISUSE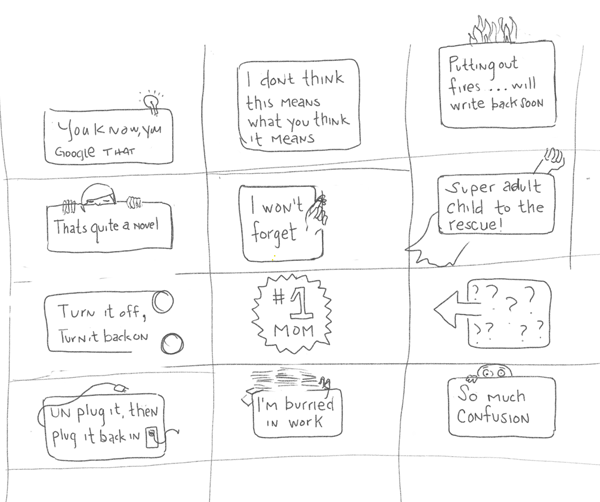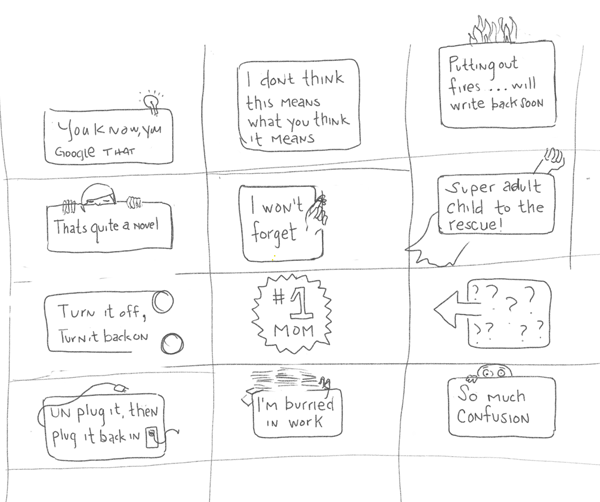 The Result: 35 imessage stickers for mom targeted text responses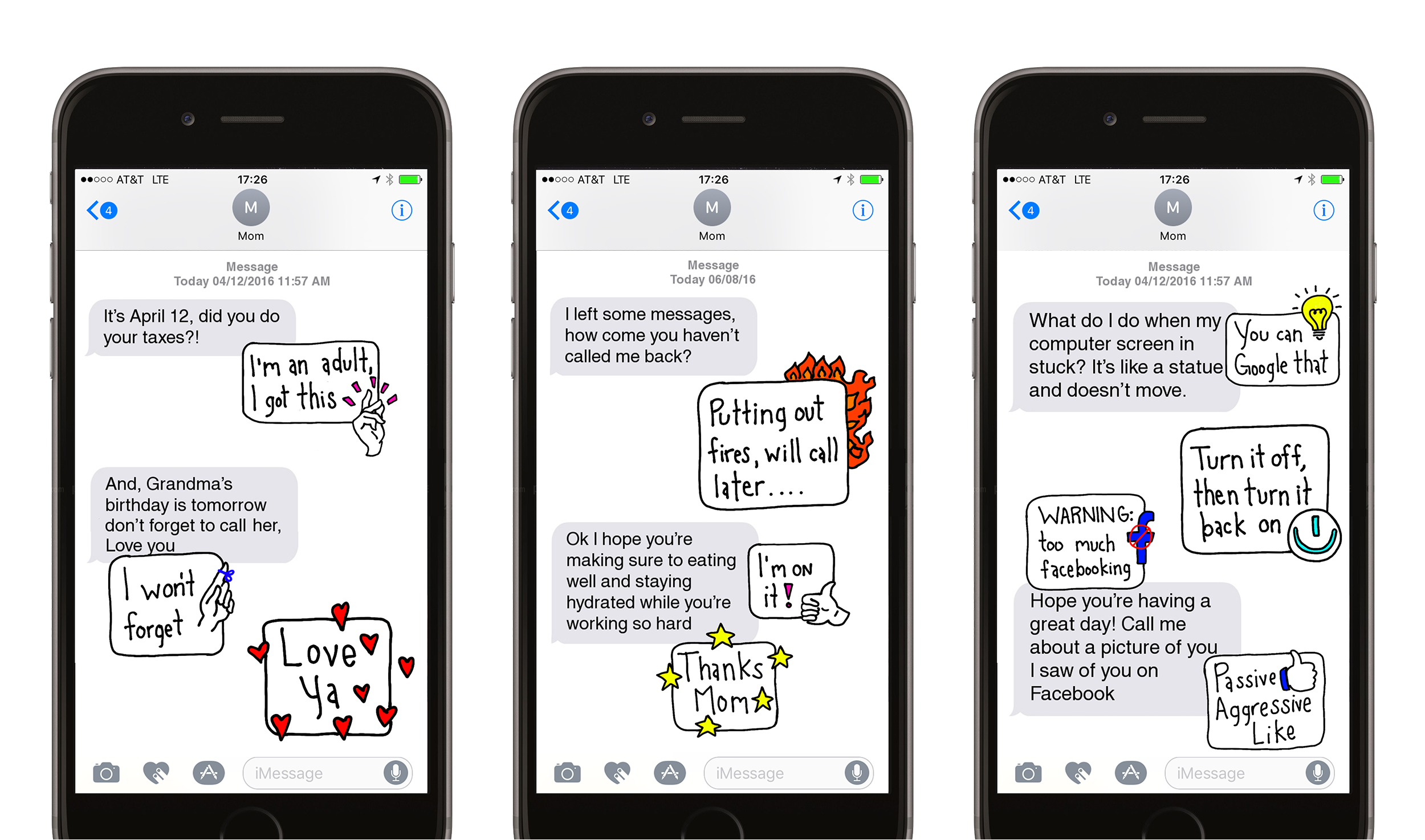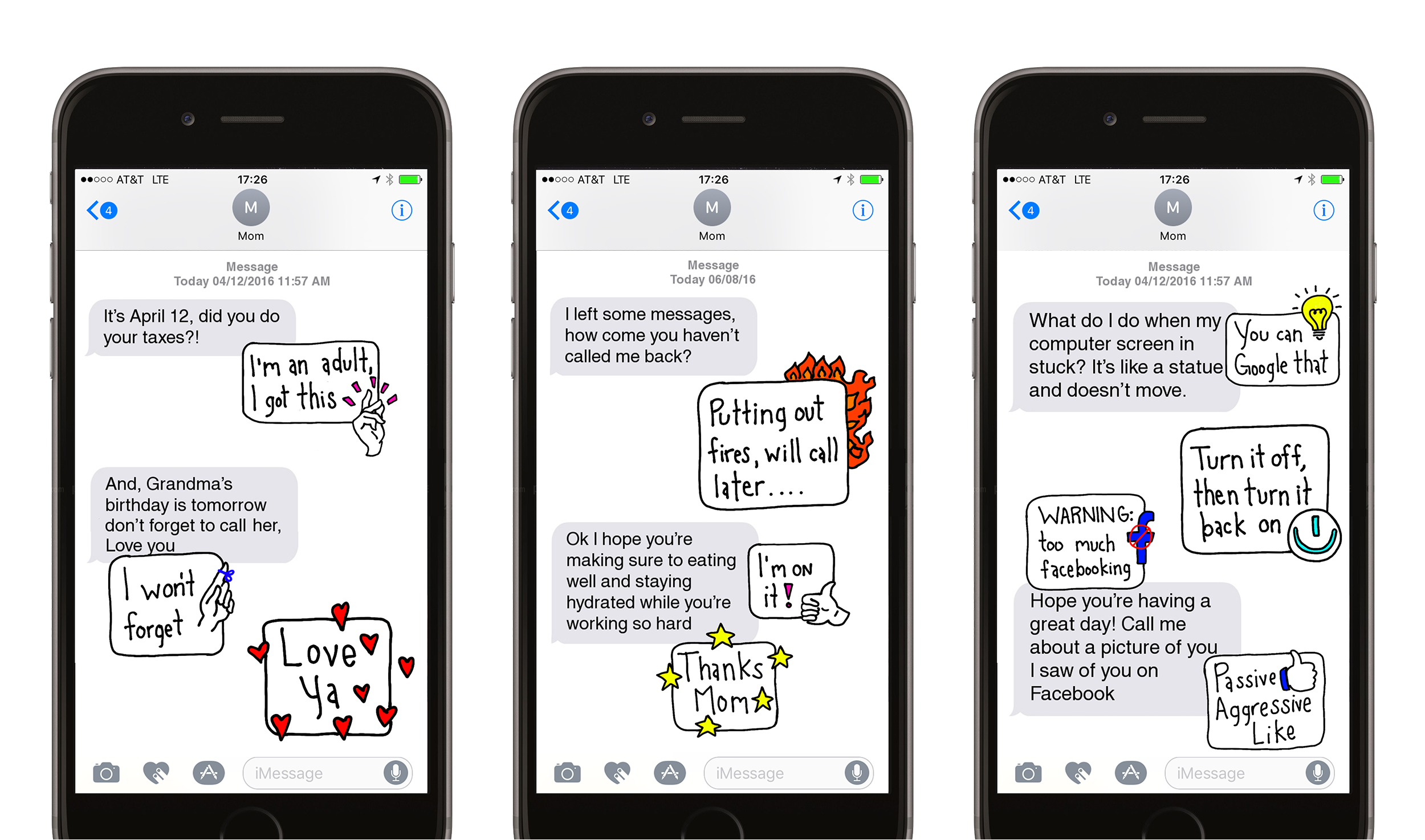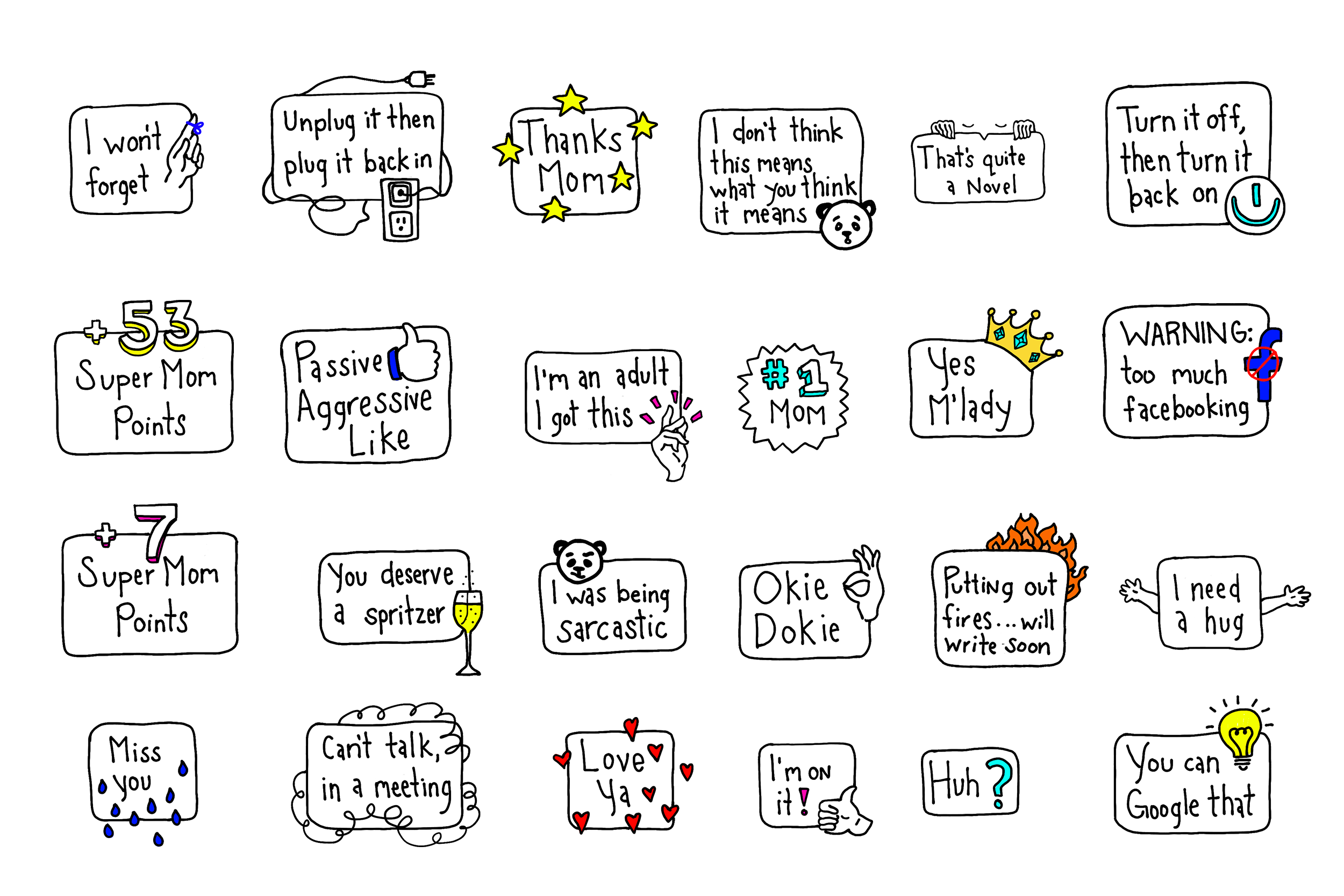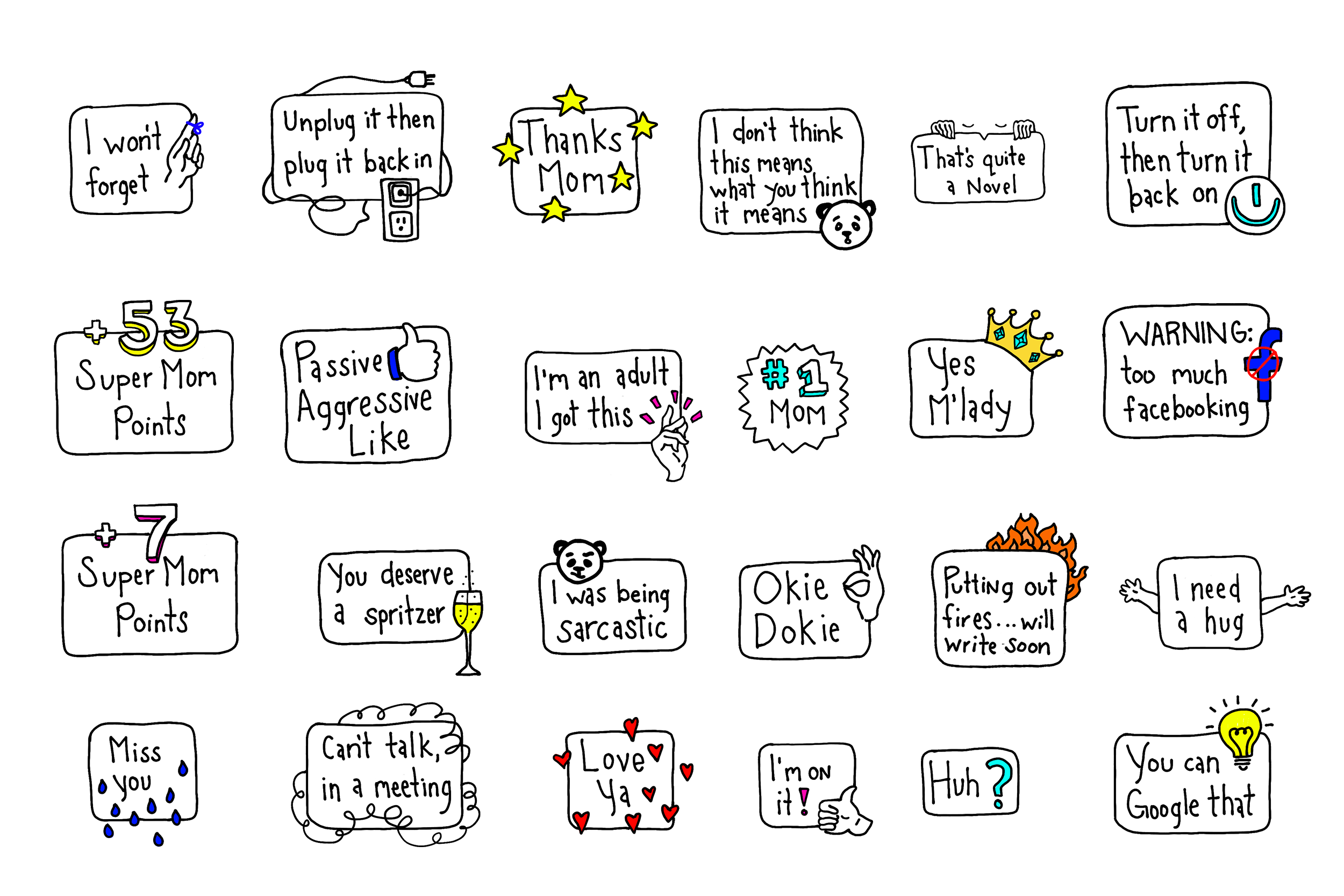 Hi, Mom! over 1,000 sold and a featured iMessage sticker pack!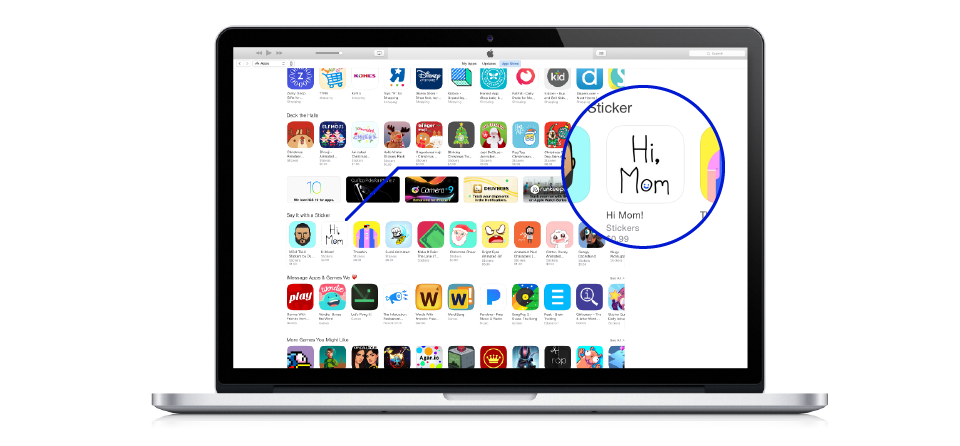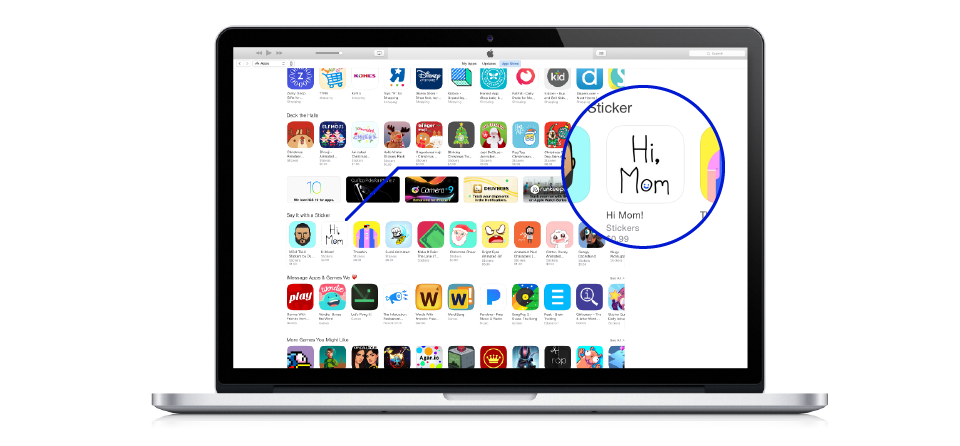 [unex_ce_button id="content_rdy4ttckx,column_content_7ccz05nuk" button_text_color="#ffffff" button_font="semibold" button_font_size="15px" button_width="auto" button_alignment="center" button_text_spacing="2px" button_bg_color="#000000" button_padding="10px 40px 10px 40px" button_border_width="0px" button_border_color="#000000" button_border_radius="0px" button_text_hover_color="#ffffff" button_text_spacing_hover="2px" button_bg_hover_color="#262fb4" button_border_hover_color="#ffffff" button_link="https://itunes.apple.com/us/app/hi-mom!/id1168465088?mt=8" button_link_type="url" button_link_target="_blank" has_container="" in_column="1"]CHECK IT OUT ON ITUNES[/ce_button]