HyperRad:
Improving outcomes with the right read every time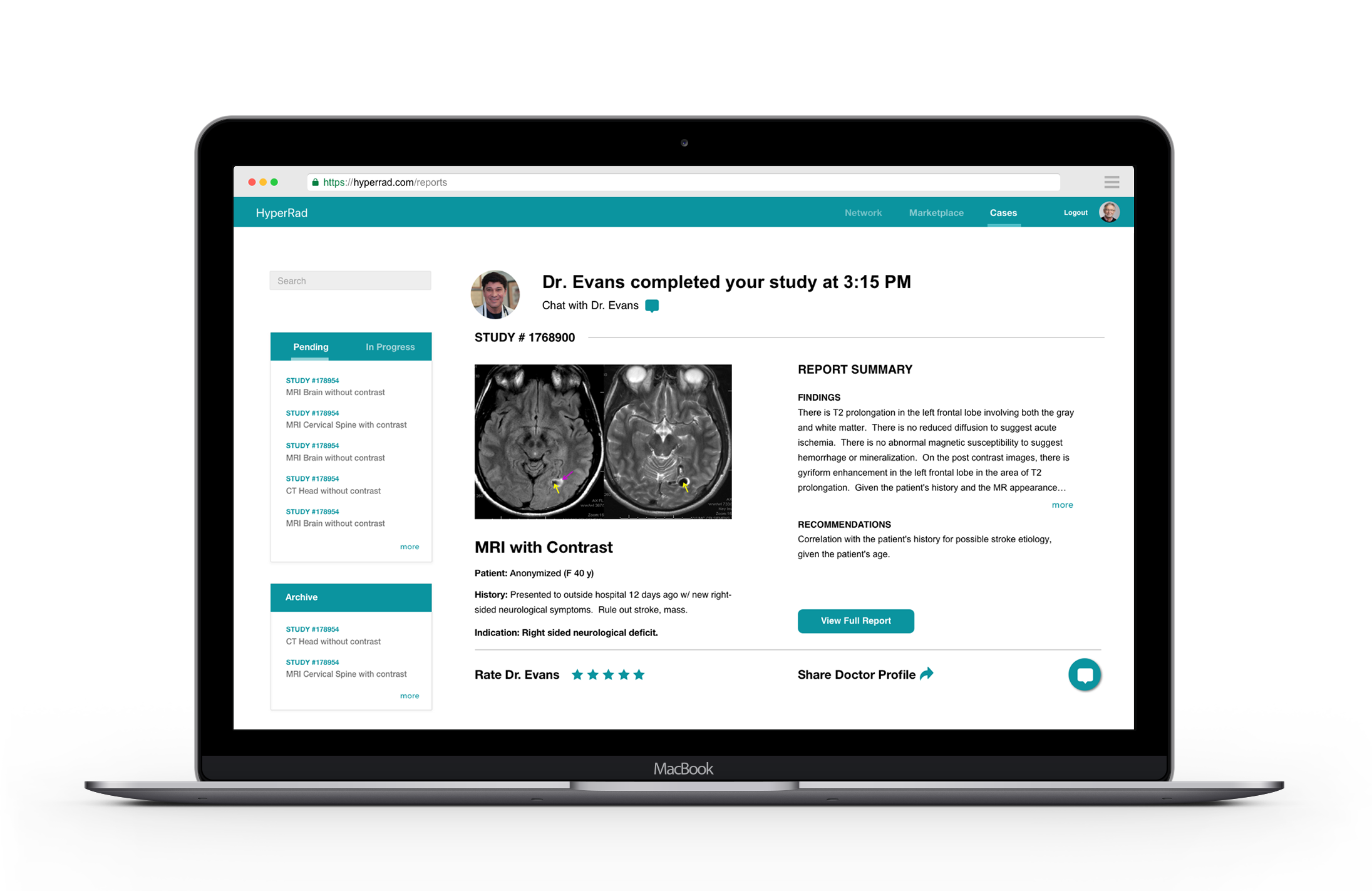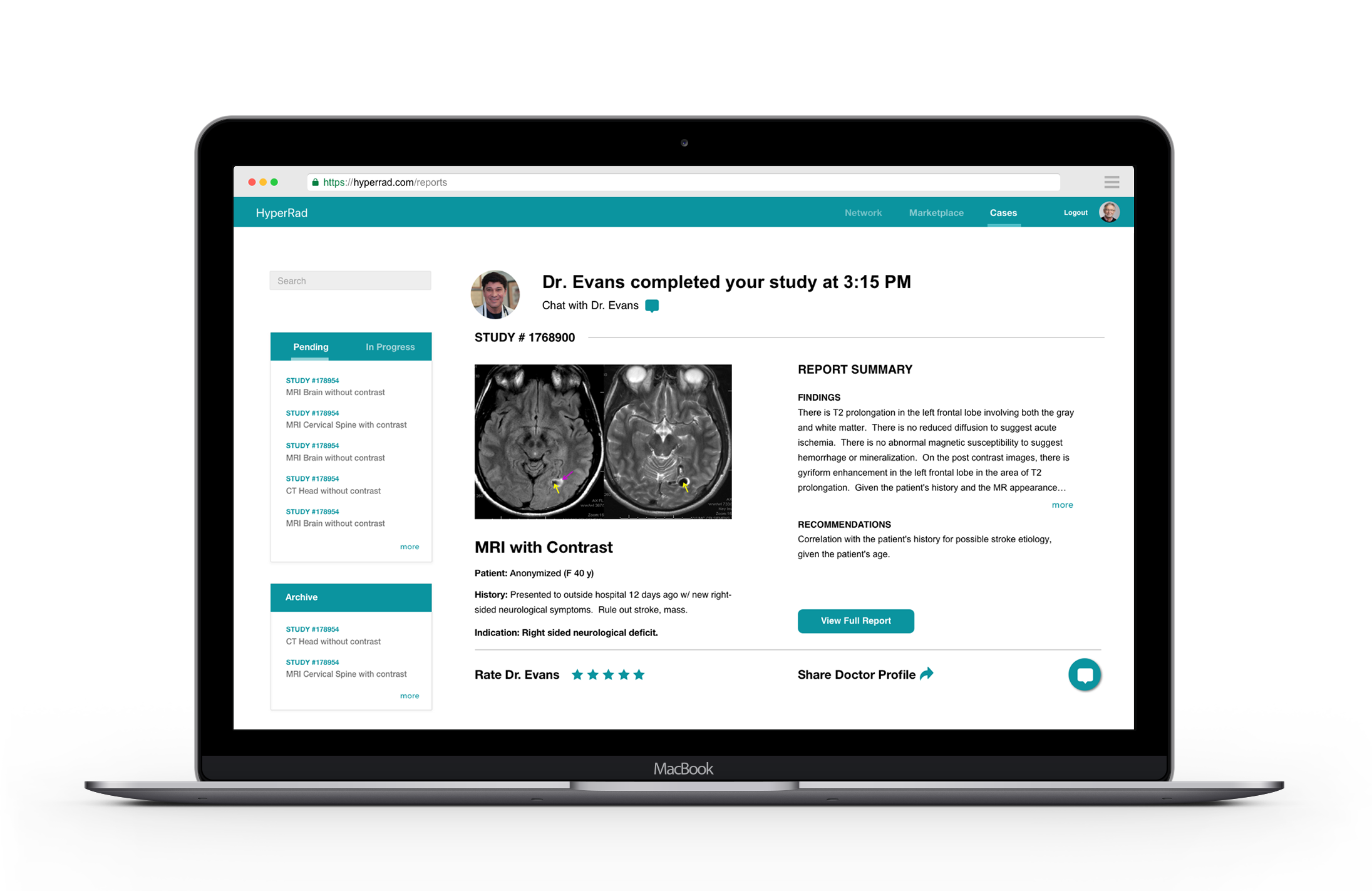 Project Summary
HyperRad is a marketplace ensuring quality reads for each case by matching specialty radiologists with physicians ; conceived in a 14 week innovation sprint partnership with Siemens and BCGDV
My Role: Lead UX Designer; led clinician research with client stakeholders; collaborated with product manager to definefeatures and  technical product feasibility; designed user flows, UX and UI 
The Problem: Barriers to quality in healthcare
Why aren't specialty reads sent to the right person?
Hospital-Radiology Group contract exclusively within in an IDN which creates limited funnels of supply and demand for specialty reads.
Why is the right read important?  
With limited access to specialty radiologists, not all images are read by a specialty physician. A move towards value based healthcare practices requires increasing read quality and reducing costs in time and errors. 
The Solution
A Market place for referring physicians to send specialty cases with out the confines of network and availability. The HyperRad platform will match the right radiologist to the right case

A Market place for referring physicians to send specialty cases to specialty radilogists without the confines of network and availability. HyperRad will match the right radiologist to the right case and
A Market place for referring physicians to send specialty cases to specialty radilogists with out the confines of network and availability. HyperRad will match the right radiologist to the right case and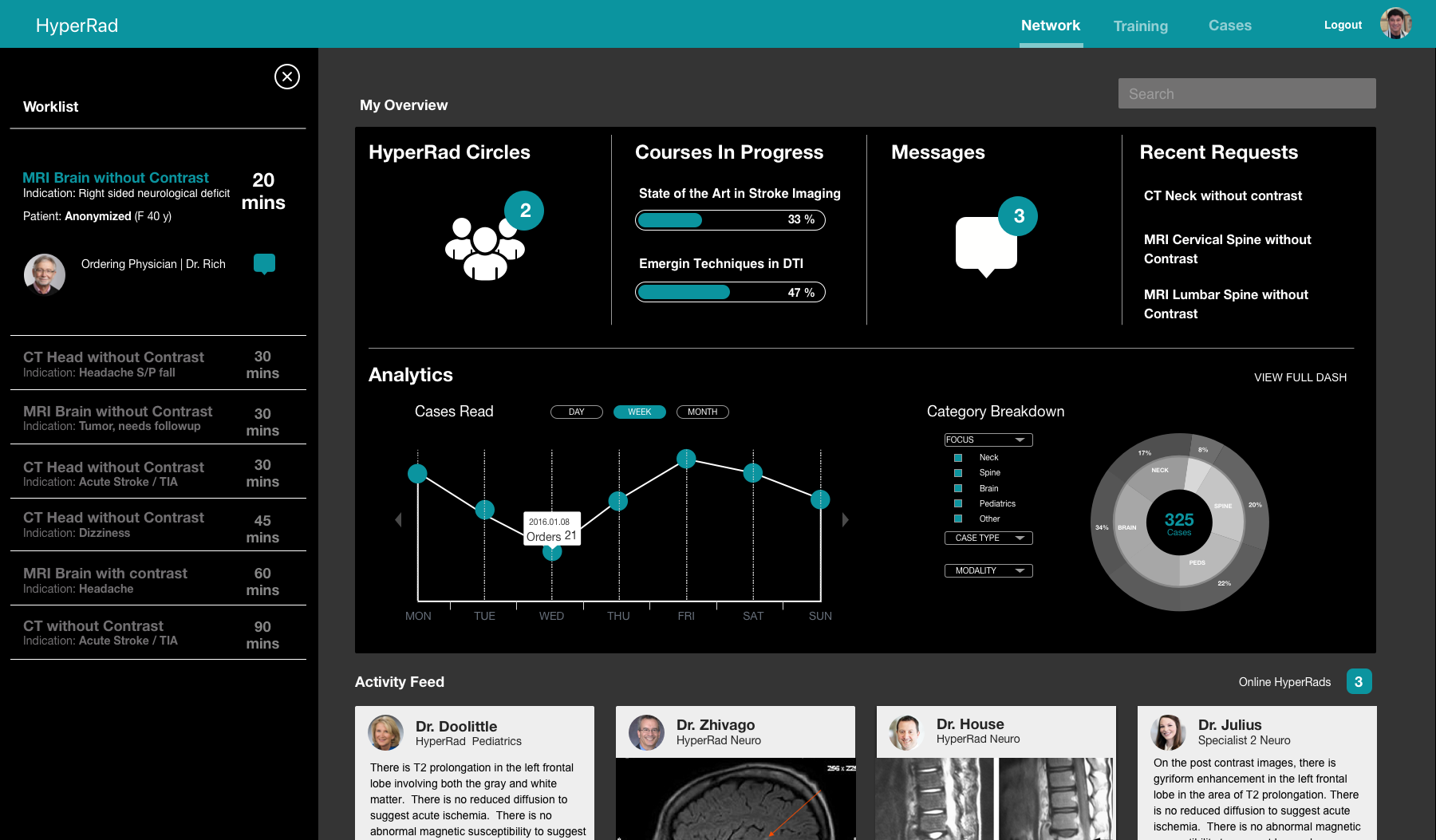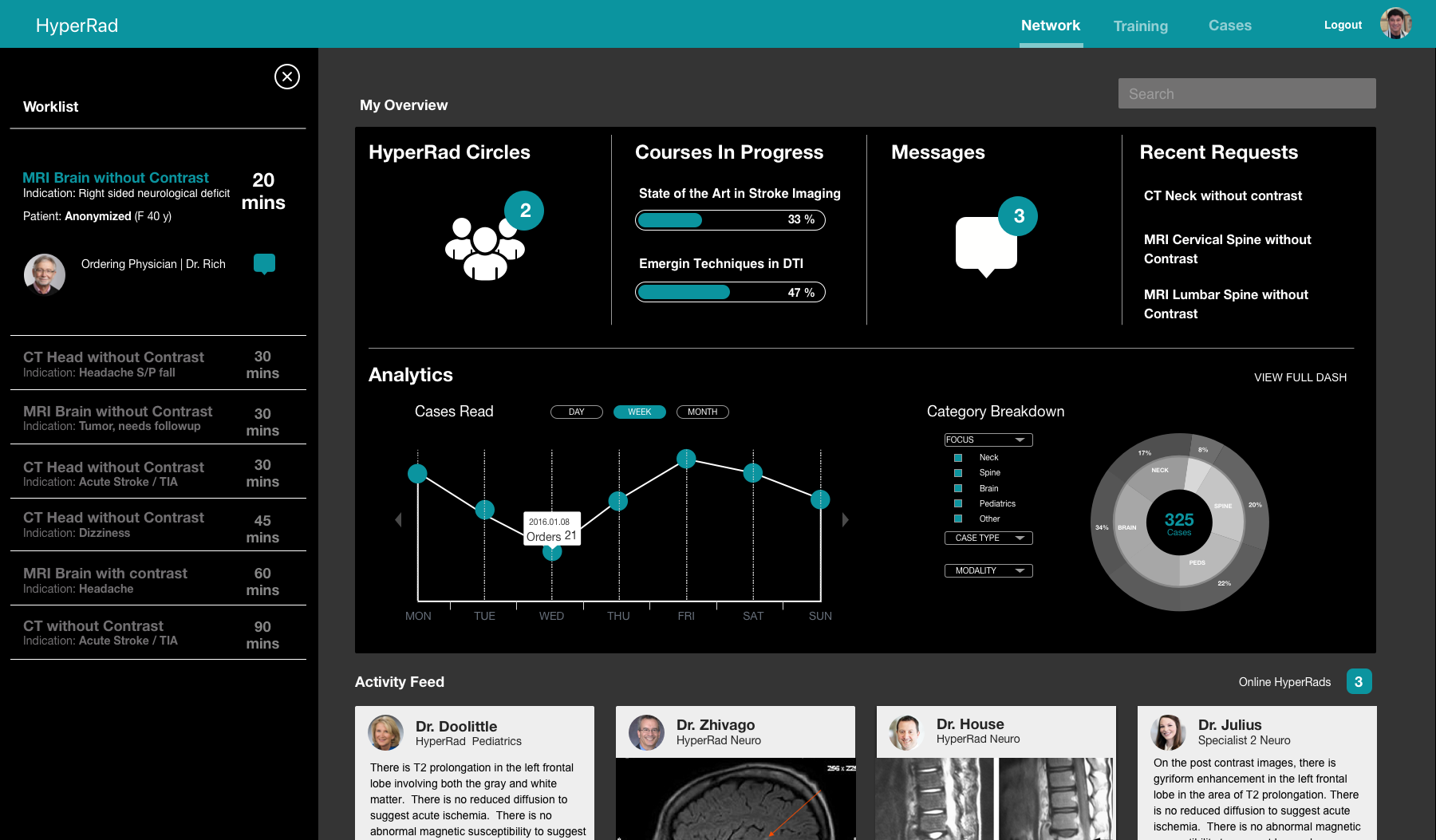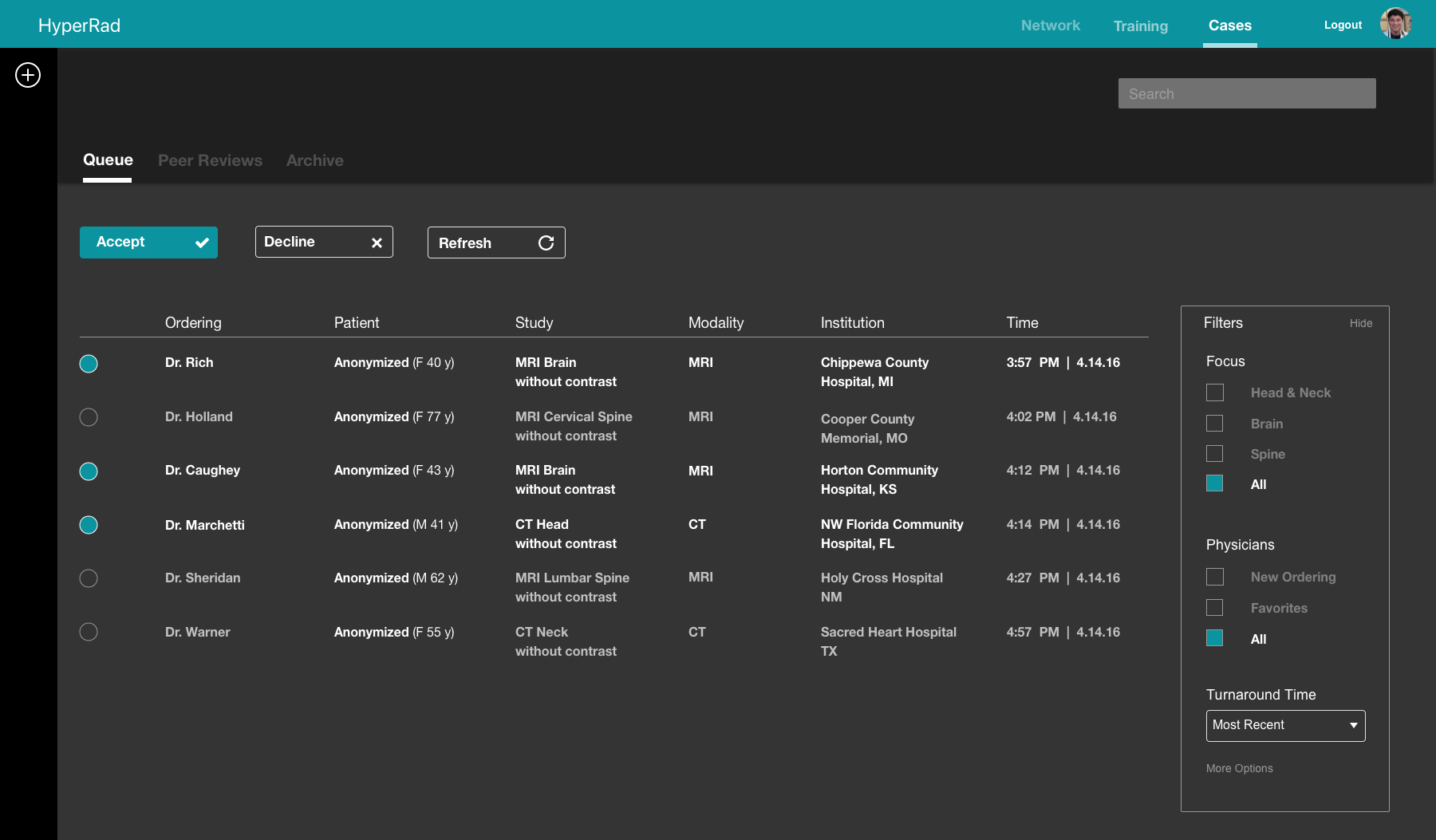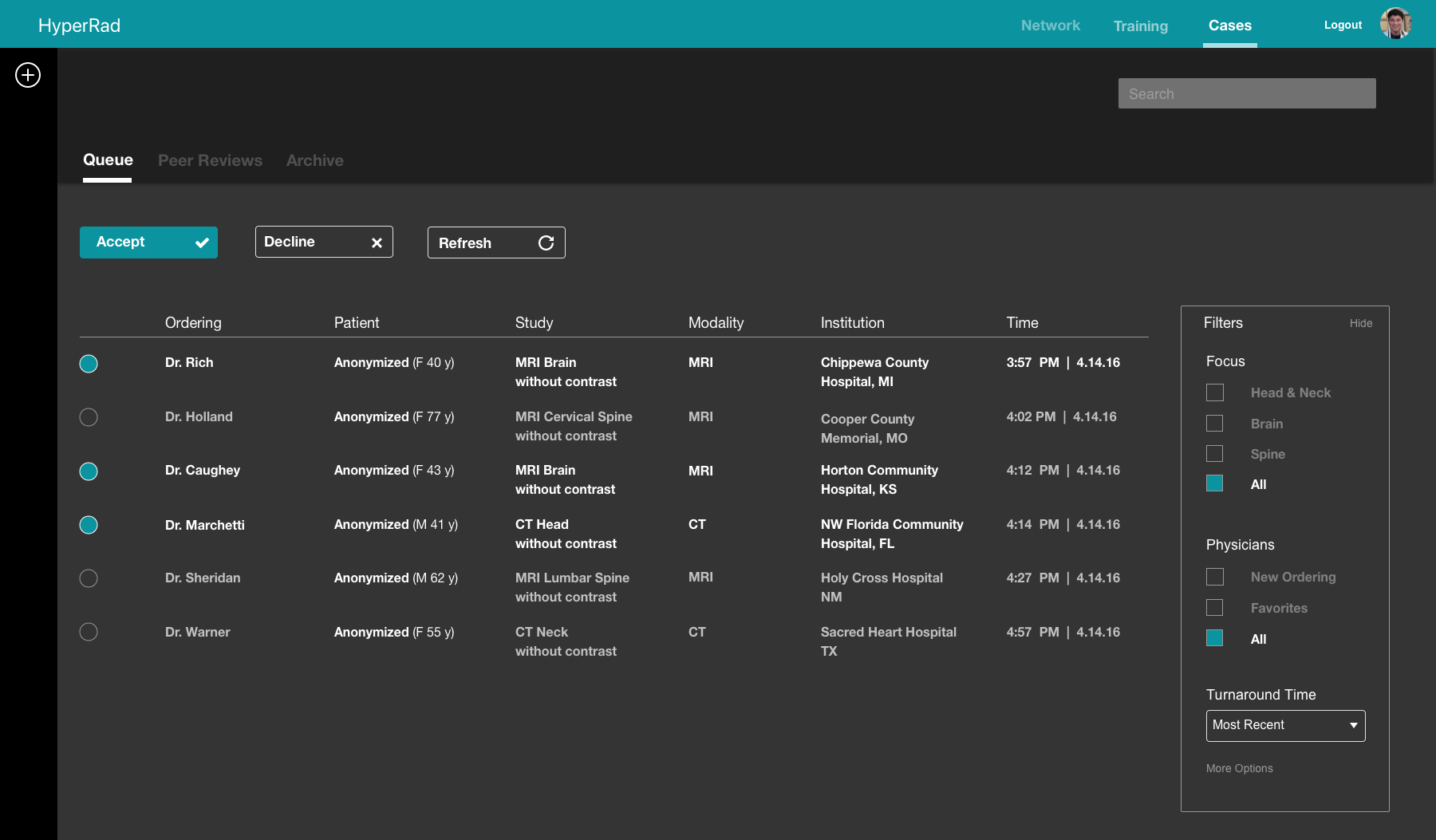 The Referring Physician Dash UI 
A Market place for referring physicians to send specialty cases to specialty radilogists with out the confines of network and availability. HyperRad will match the right radiologist to the right case and
A Market place for referring physicians to send specialty cases to specialty radilogists with out the confines of network and availability. HyperRad will match the right radiologist to the right case and